Contact
Gaetan de Longeaux
Gaëtan de Longeaux is married and has 3 children. He has an international experience all over the world and spent quite a long time with his family in various countries.
Gaëtan de Longeaux has been living in Switzerland since 1998. Gaëtan was Président of the "Groupement des Jeunes Dirigeants"* pour la Suisse (association of the owners and leaders of Swiss private companies) for 7 years. He has a 15 years experience in the international trading of the soft commodities business then 9 years experience in swiss banking.
Confidentiality and discretion are second-nature for this former wealth manager who helped lots of companies and families as well to relocate in Switzerland.
Gaëtan spent most of his carreer to develop personalized services to high profile clients and is also a specialist of any kind of logistic projects.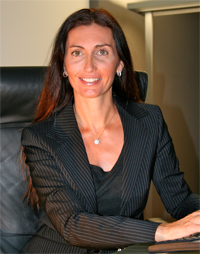 Carine Baron Thiébaud
Carine Baron is married to a lawyer working for a local major company and has 3 children. She is a French-speaking Swiss.
After graduating in Germany, Carine shettled in Switzerland more than 20 years ago. She has been living in the cantons of Valais, Genève and Vaud. She is presently as a resident into the region of Lausanne.
Carine speaks perfectly German, English and French. Professionnaly, she spent more than 15 years as manager in a mutinational company based in Lausanne. She notably had responsabilities in purchasing department.
Russie ( Moscou )
Vitaly Korneev
Email: contact@4SwissRelocation.com
France / Maroc (Paris / Marrakech)
Yvon Coty
Email: contact@4SwissRelocation.com
USA / Floride (Miami)
Emmanuel Levy
Email: contact@4SwissRelocation.com